We Specialize In:

• Designing custom fire alarm & security systems for commercial, industrial and institutional clients.

• Providing 24-hour radio-dispatched service for all major brands of equipment.

• Detailed full-service inspections that meet code requirements.
We Are Fire Alarm Professionals
Serving New York &
Long Island Since 1978


August 2013
Briscoe Protective Systems Inc. Celebrates 35 Years of Offering Fire Safety Equipment and Security Products While Giving Back to the Community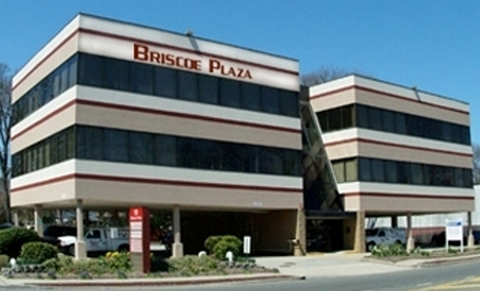 It was in 1978 when gasoline cost 67 cents a gallon, the New York Yankees were World Series Champions, and Billy Joel's "Just the Way You Are" was Song of the Year that a small residential security alarm company was established in Brooklyn. Since then, it has expanded into Long Island, providing premier fire and security alarm products for commercial, industrial and institutional clients.
Read More »
Daniel Scura Receives Bert Briscoe Memorial Scholarship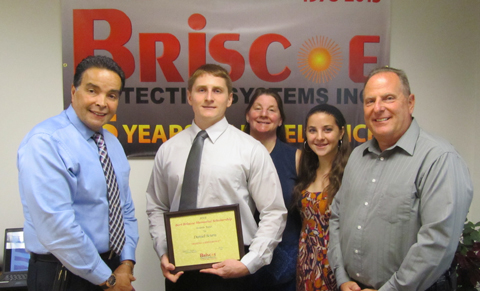 Briscoe Protective Systems Inc. invited Daniel Scura, the third recipient of the Bert Briscoe Memorial Scholarship, to its Centereach office on July 24 to receive his $250 check and certificate. He was also treated to lunch in his honor and a tour of the building.
Read More »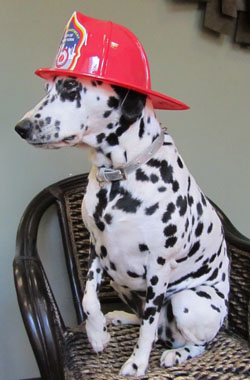 Bella, a Dalmatian and Briscoe Protective Systems' official mascot.
What You Should Know About Dalmatians
Dalmatians are best known for being a mascot at local firehouses. In fact, Briscoe has its own Dalmatian as a mascot – Bella, who can be seen with the company at trade shows and local events. This article gives an overview of this breed of dog and how they became associated with firefighters and fire departments.

The name Dalmatian is assumed to come from Dalmatia, a region in western Yugoslavia, although the breed did not originate there. The name, however, wasn't officially used in the English language until 1780.

Dalmatians became associated with firehouses when fire departments relied on horse-drawn fire apparatus and this breed of dog was known to have a calming effect on horses. When firefighters responded to a call, the Dalmatian would run alongside the horses for protection. When they arrived at the scene, these dogs would also stand guard to make sure nothing was stolen from the apparatus.

Over the years, the Dalmatian has become the epitome of loyalty to firefighters and the symbol of today's fire service. Even as the horse-drawn fire engines gave way to more modernized, engine-operated fire trucks, the Dalmatian can still be seen at many of the big-city firehouses. Today, Dalmatians are still found in many firehouses in England, Canada and the United States.

A Dalmatian can grow in size from 19 to 23 inches and 40 to 60 pounds. They have unlimited energy and require plenty of exercise with lots of space to run around in. They may be aggressive towards dogs that are unfamiliar to them or they deem as hostile, but they are generally good with other pets, especially horses.