We Specialize In:

• Designing custom fire alarm & security systems for commercial, industrial and institutional clients.

• Providing 24-hour radio-dispatched service for all major brands of equipment.

• Detailed full-service inspections that meet code requirements.
We Are Fire Alarm and Security System Professionals

Serving New York City's Five
Boroughs & Long Island
Since 1978 And Now
Servicing Westchester County


August 2014
Bob Williams Urges Fire Alarm Industry to Change Low-Level Carbon Monoxide Thresholds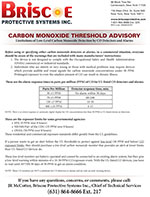 Carbon monoxide (CO) detection and awareness is on the rise; however, Bob Williams, President of Briscoe Protective Systems Inc. believes that there are still many important matters that need to be addressed, such as creating alarms and detectors that alert consumers in the early stages
of carbon monoxide levels to prevent fatalities.
Read the Article »



New York Real Estate Journal Names Bob Williams Executive of the Month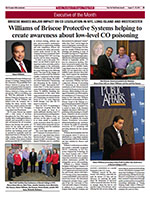 Briscoe President Bob Williams was named Executive of the Month by the New York Real Estate Journal for the month of August. The publication chose Mr. Williams for his ability to raise awareness of the dangers of carbon monoxide poisoning and to push for laws requiring CO detectors in public and commercial buildings. He was also cited for his work in the community, such as the Just One Life program, which provides CO detectors to families in need and installs the devices for them. His company also provides free site evaluations for businesses
that may need these devices installed.
Read the Article »



Bert Briscoe Memorial Scholarships Awarded To Three Family Members of Suffolk County Fire District Officers, Managers and Commissioners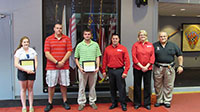 On June 18, Briscoe Protective Systems Inc. presented the winners of the Bert Briscoe Memorial Scholarship with a framed certificate and scholarship check. The recipients are three students who are related to a Suffolk County fire district officer, manager, or commissioner.
Read the Article »



Jennifer Williams Promoted To Position Of Human Resources Director at Briscoe Protective Systems Inc.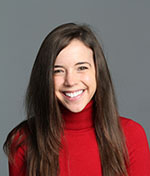 Briscoe Protective Systems Inc. has announced that Jennifer Williams has been promoted to the position of Human Resources Director. In her new position, Ms. Williams will be responsible for the recruiting and hiring of new staff, organizing new hire orientation, employee training programs, and enforcement of company policy.
Read the Article »



Briscoe Protective Systems Inc. Announces Company's Expansion into Westchester County
Briscoe Protective Systems Inc. is proud to announce that the company is making progress
with one of its many goals for 2014, which includes expanding into Westchester County. The expansion falls in line with the company's goal to enhance its business outside of Long Island and the five boroughs of New York City.
Read the Article »
Coded & Voice Systems • Design & Consultation • Service & Inspections
FDNY Accepted Full Service Fire Extinguisher, Smoke Detector & Fire Alarm Maintenance Company
Monitoring Systems • Fire Equipment Sales • Sprinkler & Standpipe Alarm Systems
Violation Removal & Appeals • Free Educational Presentations • Free Fire Safety Conferences • Security • Video • Access Control
Now Serving Westchester!
Copyright © 2014 Briscoe Protective Systems Inc. All rights reserved.
99 Mark Tree Road • Centereach, NY 11720 • Tel: 631- 864-8666 • Fax: 631-864-8444
116 West 23rd Street • Suite 500 • New York, NY 10011 • Tel: 212-643-8833 • Fax: 877-847-1285
NYS Lic. #12000032751
UNSUBSCRIBE