Briscoe Presents to BOMA Long Island About CO Safety Concerns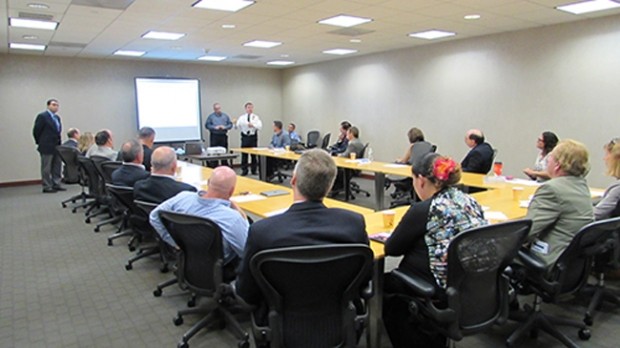 October 24, 2014, Centereach, NY — One fatality and several close calls from carbon monoxide (CO) poisoning has brought urgency to understanding this silent killer. Briscoe Protective Systems is doing its part to bring CO awareness through education.
Briscoe recently presented a power point presentation to the BOMA Long Island Association. Attendees learned about new CO legislation for commercial buildings and how to keep their staff and buildings safe from this poisonous gas. Guest speaker Assistant Chief Fire Marshal Mike Uttaro was on hand to answer questions pertaining to new Nassau County legislation.
For more information, call Denise Rueda at 631-619-9416 or visit www.briscoeprotective.com.