Bert Briscoe Memorial Scholarships Awarded To Three Family Members of Suffolk County Fire District Officers, Managers and Commissioners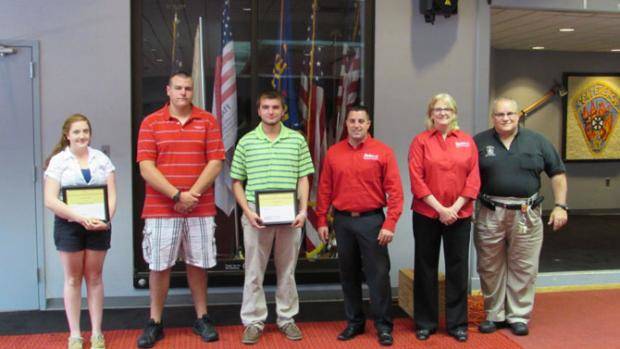 The award winners were selected based on their community service and career plans. They exemplify Briscoe's core value of giving back to the community. First-place winner Emily Tacopina received $500 towards her education. Runner-ups Cody Carman and Timothy Melcher received $250 apiece.
Emily and Timothy were each presented with a framed certificate and scholarship check at the Fire District Managers meeting held at the Centereach Fire House on June 18. Cody was awarded with his certificate and scholarship check at his induction to the Selden Fire Department on June 2. Following the presentations, winners were given a tour of Briscoe's facility and attended a luncheon in their honor.
The scholarship is named in memory of Bert Briscoe, the grandfather of Bob Williams, President of Briscoe Protective Systems.