Briscoe Protective Systems Announces "Just One Life" Program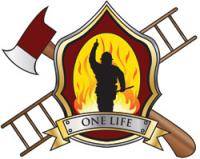 Briscoe Protective Systems, a premier supplier of fire alarm, security, video and access control products, announced "Just One Life," a community service initiative that is co-sponsored by fire districts across Suffolk County, Long Island. To launch this fire safety awareness program, the Centereach fire department will be the first to join Briscoe's efforts to identify and distribute smoke and carbon monoxide detectors to local residents.
"We are thrilled to have the Centereach fire department as the first district to join us in support of the "Just One Life" program," said Bob Williams, president, Briscoe Protective Systems "Briscoe is honored to participate with our fire districts, who give back to their communities every day. We are providing this service to residents in the hope of saving lives."
The primary goal of the "Just One Life" fire safety awareness program is to provide new combination carbon monoxide/smoke detectors to citizens in the surrounding area who may be unable to acquire these life-saving devices for their homes. The Centereach fire department has identified the recipients to receive the devices and employees from Briscoe have volunteered to assist the recipients with their installation.