Briscoe Protective Systems Named To Edwards Systems Technologies One Million Dollar Club!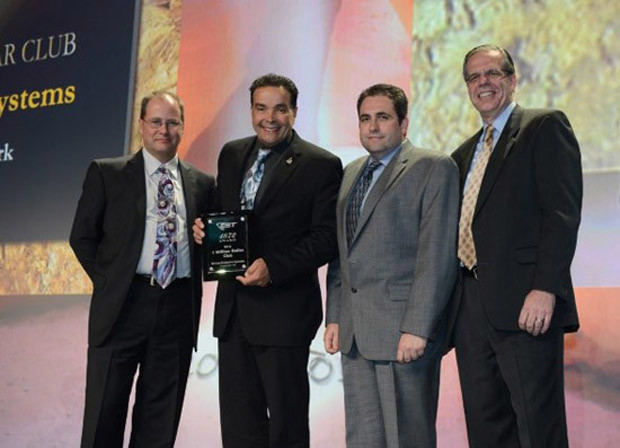 They were honored at a recent EST Conference, held in Scottsdale, Arizona. Briscoe was one of the few EST fire equipment distributors to achieve the $1,000,000 mark in sales and receive the honor from EST.
Pictured (from left) Kurt Bailey, Vice President of Sales for EST, Robert P. Williams, President of Briscoe Protective Systems, David Miranda, Vice President of Operations for Briscoe Protective Systems, and James P. Ward, President, Fire Safety Solutions UTC Climate, Controls & Security.
EST is one of the nation's premier manufacturers of state-of-the-art Engineered System Fire Alarm Products.