Briscoe's Technician Gets Recognized
Security Sales & Integration Magazine, "Tech Talk" columnist Bob Dolph has been writing about the industry for many years.  He is now also writing a Blog for ACT International who supplies alarm test equipment to industry leaders for integrated fire and intruder security systems.
Bob Dolph was impressed with and referred to Fernando in his blog post "Calling All Techs – Do It Right"
Good Work Fernando!
Briscoe Techs – Making it Work, Keeping it Working!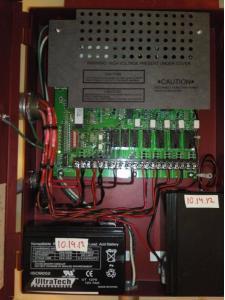 Before                                                        After