Daniel Scura Receives Bert Briscoe Memorial Scholarship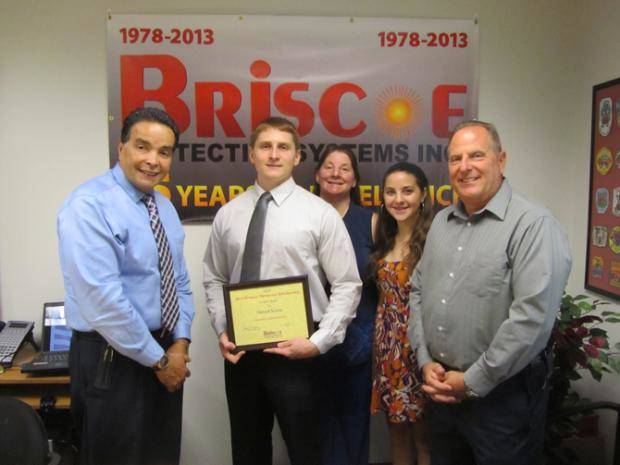 On July 24, Briscoe Protective Systems invited Daniel Scura, the third recipient of the Bert Briscoe Memorial Scholarship, to receive his $250 check and certificate. He was also treated to lunch in his honor and a tour of the building.
Daniel recently graduated from the State University of New York at Cortland and will be attending Drexel University College of Medicine in the fall. He was chosen to receive the scholarship based on his community service. He did an Eagle Scout project collecting supplies for U.S. troops overseas and volunteered his time at local hospitals and the New York Blood Center.
The scholarship is named in memory of Bert Briscoe, the grandfather of Bob Williams, President of Briscoe Protective Systems. Larry Santangelo, President, Suffolk County Fire District Managers Association and Manager, Sayville Fire District, was instrumental in bringing this scholarship opportunity to the Association.