Commercial Fire Alarm Solutions
When it comes to commercial fire alarm solutions, Briscoe Protective Systems provides the experience and products to effectively guard the safety of your business while maintaining compliance with all fire safety requirements. Protecting your employees, office equipment and livelihood all begins with a consultation to determine the needs dictated by your office space and its contents.
Our engineers can design or amend your existing Auto CAD designs to satisfy the current code requirements of all local, state and national authorities to generate a sound commercial fire alarm system plan.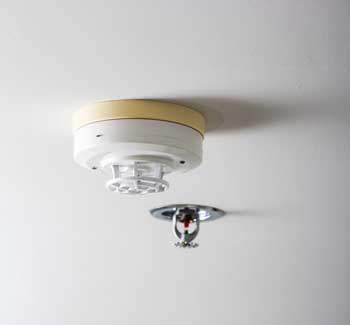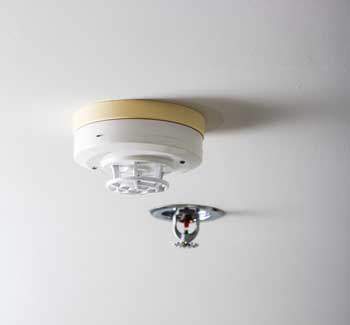 As an EDWARDS Strategic Partner, our top-of-the-line products include everything from control panels to strobes:
Control Panels:

We offer several different types of panels to suit the needs of stand-alone single panels systems to multi-panel networks.
Heat Detectors: Sensitive, ceiling-mounted detection of temperature change with optional CO detection.
Wall Strobes: Bright, flashing wall-mounted lights guide your personnel to safety.

Horns:

Audio devices alerting personnel of smoke and/or fire.
Briscoe Protective Systems also provides maintenance and inspection of sprinkler systems, fire extinguishers, foam suppression systems, clean agent suppression systems and fire pumps.
We even offer bundled services that include fire alarm services, fire suppression systems, fire extinguishers, central station monitoring, sprinkler systems, security, fire pumps, backflow, environmental monitoring and security to simplify billing.
Once your business' new system is installed, we can perform all necessary commercial fire alarm inspections, provide reports and monitor your establishment 24-7 through our approved central monitoring centers.
When it comes to your safeguarding your business and the people who make it all possible, nothing is more important than a reliable commercial fire protection system.  Sleep better at night knowing that Briscoe's got you covered. Contact us today to learn more about our commercial fire alarm solutions.